World's most textured dental floss
Floss you can feel – in a good way! 100s of loofah-like filaments gently scrub away grime.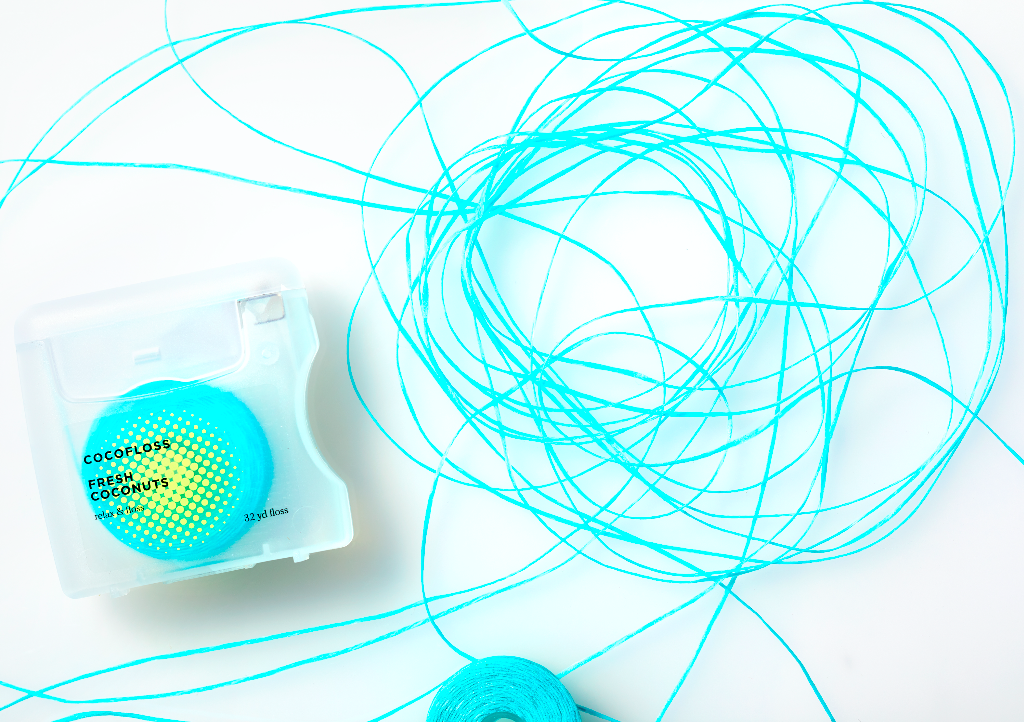 Treat your teeth to cocofloss
Switching to more thoughtfully formulated products is a win, not only in terms of ingredients but also in terms of design.
@fatmascara
It is full-on over-and-above SUPERIOR to any other floss I've tried. I recommend it to everyone — it just… does the job better and less irritatingly...
Jean, Beauty Editor, Goop
If you're going to fish around your gums for debris, you may as well add some nourishing coconut oil to the floss: Cocofloss glides easier, and it comforts the gums while cleaning house.
The Editors, GQ Magazine
The secret is in the floss itself, a soft filament that's lightly waxed, durable enough not to shred or tear even with the most aggressive flossing...
Kathleen Hou, New York Magazine
flossing is a must
Soft polyester filaments and vegan wax allow Cocofloss to glide seamlessly between the tightest cracks while simultaneously whitening, freshening, soothing, and cleansing your teeth.
Cocofloss X The Backpack Kid
Haven't done the floss dance yet? It's the dance right now. Join the contest and show us your best floss dance.
Error: Difference Section requires Left Image, Right Image & a Dividier Line Image.
meet the cu sisters
Chrystle, the dentist, is an extreme, pro-flosser. Cat, the artist, is a little lazier on the flossing frontier. We are the sisters behind Cocofloss.
Our Story
Truly an innovative floss with just the right thickness and texture that slides and cleans proficiently. It gives patients a feeling of satisfaction that they are really making a difference..Patients are addicted which means their dental health has improved.
Dr. Cynthia Bratessani
It's almost like flossing with unicorn hair. They've taken flossing to a whole new level.
Dr. Brian Novy
I instantly fell in love with Cocofloss! The stylish appearance is just the icing on the cake. I have never had a floss clean as effectively as Cocofloss. I notoriously build up plaque and calculus on my lower anterior teeth. But with gentle yet thorough flossing, I am able to maintain it between my hygiene appointments!
Dr. Ashley Harrison
I am just like many of my patients, I hate to floss. Being a Periodontist, I am very picky what I personally use and what I recommend for my patients. I love this floss!!! It is easy to use, cleans great, tastes great and does not traumatize my gums.
Dr. Stephen John